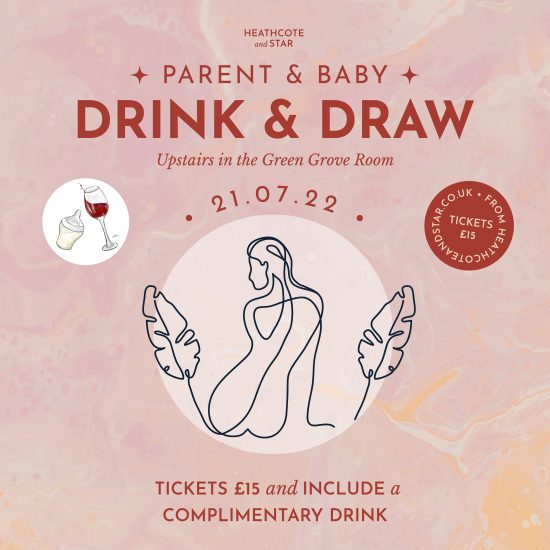 Parent & Baby Drink & Draw
Calling all artists and parents!
Hold the date – 21st July. Arrival 12 pm. Begins 12.30 pm.
We are bringing back  Drink & Draw to the Heathcote, but this time you can BYOB – Bring your own Baby!
Tickets will include a drink, and we have a fantastic life model and local artist who will guide you through proportions and anatomical measurements as well as various artist techniques while your babies play together (or nap if we're lucky).
Please note, this event will be held in the Grove Green room upstairs. We advise bringing a sling instead of a pram.