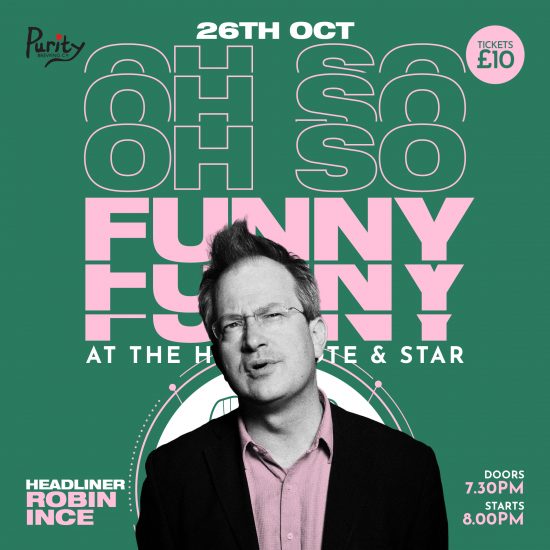 Oh So Funny With Headliner Robin Ince
🎉 Celebrate, Comedy Enthusiasts! Oh So Funny returns following an incredible summer break! 🌞🤣 Brace yourselves for an evening of uproarious stand-up comedy that will leave you in stitches.
🎤 Our delightful compere, Nigel Lovell, is geared up to lead you through a memorable night featuring some of London's most talented comedians. Get ready for a hilarious journey as they share their best jokes and most clever anecdotes.
He'll be joined by the very funny Robin Ince. As a stand-up he has toured the world and won three Chortle Awards, the Time Out Outstanding Achievement Award and was nominated for the British Comedy Awards Best Live show. The Guardian once wrote that, 'When someone writes a history of modern comedy, they should make room for Robin Ince'.
🤣😂
* Line-up subject to change.
** Please note that we cannot offer refunds on tickets once purchased.